CULC Pal
CULC Pal is a kiosk application designed for students in Georgia Tech with the goal of enhancing their study space finding experience.
ROLE
Front End / UX Research / UX Design
Agency
HCI Course Project @ Georgia Tech
The Clough Undergraduate Learning Center (CULC) is a popular study destination for students in Georgia Tech. The CULC Pal is a kiosk placed in the CULC to assist students who choose to study there find an available spot to work in a shortest amount of time.
As the first semester-long project in HCI @ GaTech, this project equiped me with experience of user research, ideation, UX design and all the way to prototyping. As the only developer, I built an interactive web prototype using HTML/CSS/JavaScript.
Ideation
After we've understanded the pain points of our target users , we formally started to design to solve the problems. We held two brainstorming session in group and coming up with more than 30 ideas. Then we converged those ideas into three design alternatives.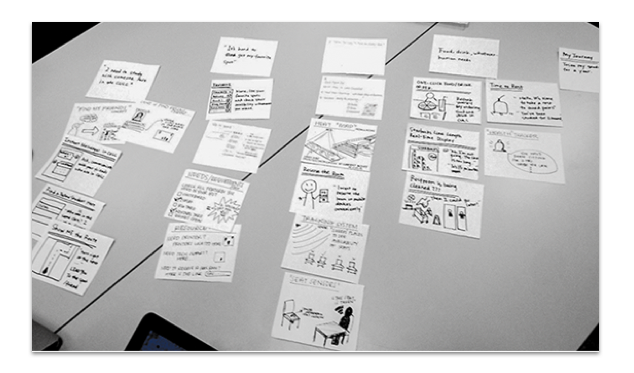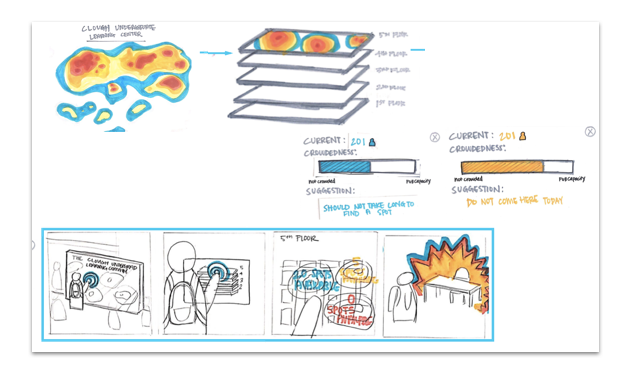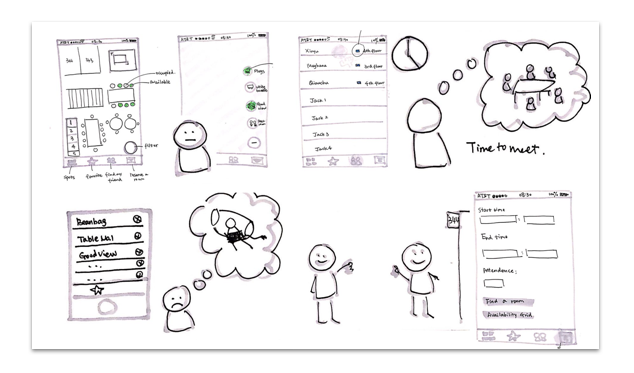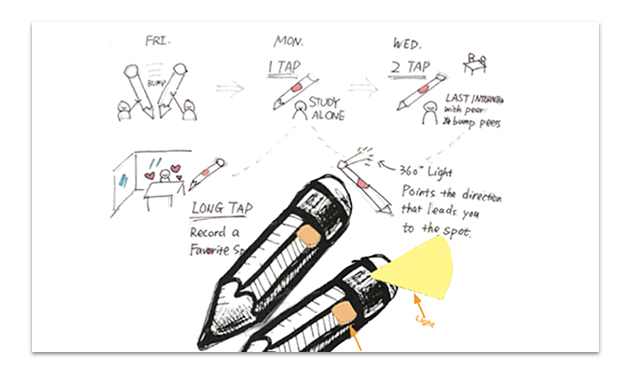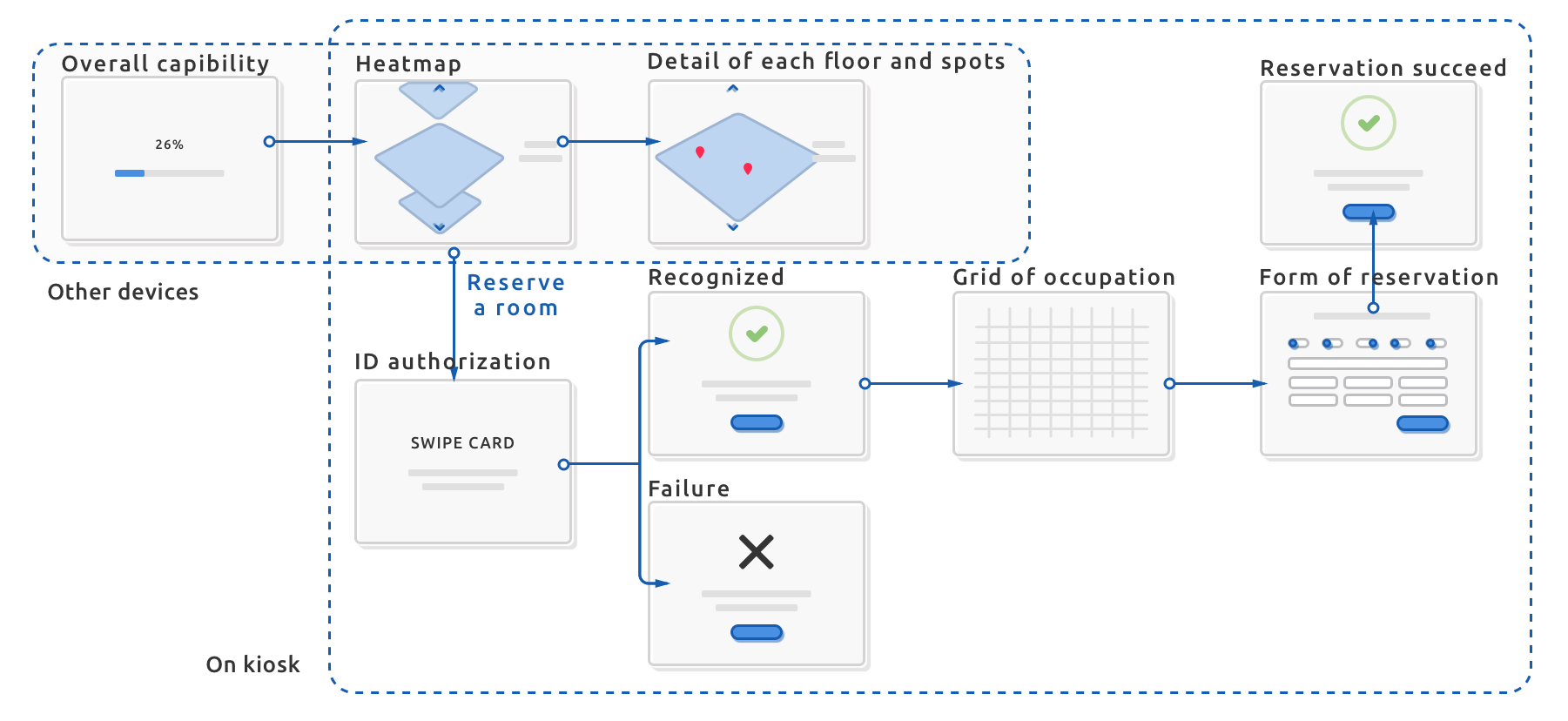 Prototyping
The functional prototype was developed as a responsive webpage, using HTML5, CSS3 and JavaScript. The floor map are represented by inline SVGs, created in Sketch. CSS attributes were applied for transitions that will rotate and move the floors. The 'up' and 'down' buttons enable the user to navigate upstairs or downstairs through the different floors of the CULC. The "stack" button leads the user to the overview page, which shows all the floors in the building. The interactions are implemented using JavaScript. JS is also applied to add Event-listener to all the pins.
-
The project was hosted on Github. Don't forget to try it here !